By Noa Mokhnachi
The fashion industry is one of the biggest players in the global economy and carries a heavy responsibility to help protect the environment and be as sustainable and ethical as possible.
After the tragic events that occurred at Rana Plaza almost four years ago, in which a near-derelict garment factory in Bangladesh collapsed, killing 1,134 people, has the fashion industry changed?
The fashion and textiles industry is the most polluting industry in the world, second to oil, according to an article in Business of Fashion published in 2015. More recently, companies have started to be more transparent in sharing their code of ethics with their customers, and organizations have raised serious concerns and demanded changes.
With the rise of fast fashion and globalization, consumers have been buying more and more clothes, only to throw them away a few years later. Fast fashion brands like Zara or H&M produce new collections almost on a monthly basis, pushing customers to buy more items in order to be "trendy". Those high street brands offer cheap versions of runway looks, which consumers wear for a few months before moving on to the next trend.
"There are some improvements overall in an environmental context. Ideas such as utilising resources in a smarter way and switching to alternative supply chain (which happen to be 'cleaner') such as for cotton mean that some elements of baseline (or first rung) sustainability now have mainstream traction. But we are very hazy on figures," said Lucy Siegle, a 42-year-old environmentalist journalist.
It can take more than 20,000 liters of water to produce 1kg of cotton, which would be equivalent to one t-shirt and a pair of jeans. Worldwide, up to 8,000 different chemicals are used to produce clothes, and to turn raw materials into items of clothing.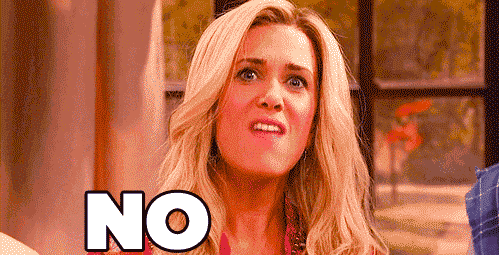 And despite all the resources used in the garment industry, a lot of the clothes end up being thrown away. In fact, the UK alone throws away an impressive one million tonnes of clothing every year, according to wasteonline.
As awareness of sustainable fashion is growing, key leaders in the industry are beginning to question the impact of a model built on careless consumption and fast fashion.
Stella McCartney has been one of the first advocates of ethical and sustainable fashion. An outspoken activist, she creates collections using environmentally friendly materials and participates in environmentalist events. She was one of the first designers to publish the first environmental report: Stella McCartney Environmental Profit and Loss, which opened the door for many other luxury designers to publish their code of conduct.
The giant luxury group Kering published a brand new code of ethics in 2013, along with a five- year social and environmental plan, where they vowed to focus on the reduction of carbon-dioxide emissions, reduce paper waste in their packaging, and source raw materials and optimize the use of water. The group is now sourcing 100% of its paper from certified sustainably managed forests and is avoiding using PVC.
Even though it seems like the luxury industry is making considerable progress in terms of ethical and sustainable conduct, high street brands don't seem to follow its footsteps.
Children as young as 13 are often employed in manufactories to produce clothes for some of the biggest names on the UK high street. The Guardian reported in early 2017 that brands like New Look or H&M were using factories that employed children in Myanmar. They were paid as little as 13p an hour to produce clothes for the UK high street brands. Countries like Bangladesh or China have also been accused of employing children to lower labour costs. Unicef reported that about 170 million children are involved in child labour in the world, with many working in textiles factories to produce garments for the American and European market.
"I avoid Primark and Zara as much as possible now, I am much more informed and I can't pretend not to know about what is happening in the factories in Bangladesh for example. After the Rana Plaza disaster we can't ignore these issues," says Hayley Oliveira, 31, a stay-at-home mum of one.
After the tragic incident that killed 1,134 people and injured thousand more, companies, trade unions, and workers'-rights groups agreed to make the factories safer for the workers and improve their conditions within the next five years. But four years later, it seems that not much have changed. Children are still being employed and the conditions in the factories are still far from being ideal. Sociologist Jennifer Blair, told the Atlantic: "It's very unlikely that all of the Accord and Alliance factories would be fully remediated by that deadline".
After having her first child, Olivera is much more aware of what clothes she dresses her daughter in. "You can find online retailers selling made in the UK clothes for kids, sure they might be slightly more expensive but it is worth it," she said.
This slideshow requires JavaScript.
Price seems to be one of the main issues for young people not investing in sustainable clothes. High street brands offer a wide range of clothes at a very competitive price whereas sustainable brands seem to be more expensive as the cost of production is more elevated.
If clothing in the fast fashion industry was produced in a more recyclable and sustainable way, the fashion industry would become suddenly more sustainable as fast fashion retailers are the leading clothing retailers in the world.
By definition, dematerialisation and lowering consumption are two central tenets of sustainability. It is clearly impossible to achieve true or deep sustainability without these factors. Two factors that high street brands like Zara and H&M are struggling to achieve.
"Zara is highlighted as the fastest brand (and most successful according to analysts and pieces including Forbes magazine) and the one that has 'revolutionised' fast fashion by cutting the time from design to market. That business model cannot in my view be considered or be made to be truly sustainable," said Lucy Siegle.
The fashion retailer H&M has started to make considerable changes in its code of conducts by introducing an ethical project in 2012 called H&M conscious. Every spring for the past 5 years, the Swedish giant showcase a capsule made from organic and recycled materials such as organic cotton, the collections is proposed in stores all around the world. But the brand might not be as sustainable as it seems.
"Is Zara the brand that worries me most? No, because they do not really message sustainability. That honour goes to H&M who loudly proclaim to be sustainable and supply chain re-inventors while continuing to pursue (aggressively) the same rapid production, turbo charged, high-profit business model," shared Lucy Siegle.
Small sustainable brands are rising on social media and are starting to slowly become more important but they are far for being able to compete with high street brands.
To learn more about sustainable fashion watch the documentary The True Cost: